The Best Kayaking on Martha's Vineyard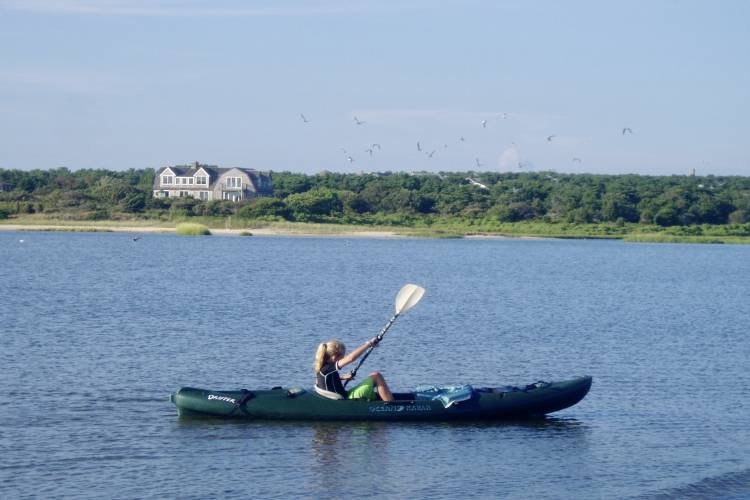 Martha's Vineyard is a popular destination for kayakers, thanks to its stunning coastline and numerous waterways. Whether you're a seasoned kayaker or a beginner looking for a new adventure, the island offers a variety of kayaking spots to explore. Here are three of the best kayaking spots on Martha's Vineyard, along with links to kayak companies that offer services in these areas:
Sengekontacket Pond
Located in Oak Bluffs, Sengekontacket Pond is a great spot for kayaking, particularly for beginners. The pond's calm waters make it a safe and easy place to paddle, and it's home to a variety of wildlife, including birds, fish, and marine mammals. You can rent kayaks and paddleboards from Island Spirit Kayak in Oak Bluffs, which offers guided tours of the pond and surrounding wetlands.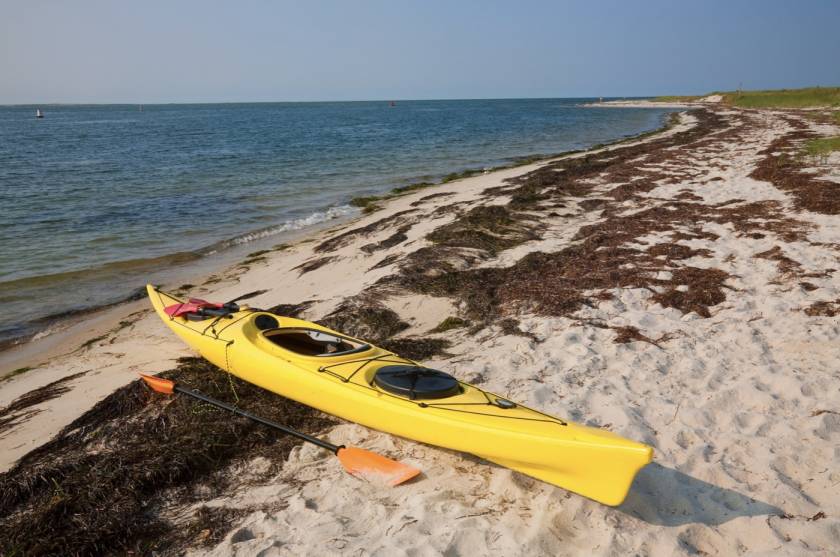 Menemsha Pond
Menemsha Pond, located on the western end of the island, is a picturesque spot for kayaking, particularly during sunset. The pond offers stunning views of the Elizabeth Islands and the surrounding shoreline, and it's also a great place for birdwatching. If you're interested in kayaking in Menemsha Pond, you can rent kayaks and paddleboards from Island Spirit Kayak or Book-A-Boat in Menemsha.
Chappaquiddick Island
Chappaquiddick Island, located just off the eastern end of Martha's Vineyard, offers a unique kayaking experience. There are several kayaking spots on the island, including Poucha Pond, Wasque Reservation, and Cape Poge Wildlife Refuge. These areas offer a chance to explore remote beaches, marshes, and tidal creeks, and you can often spot wildlife such as seals, ospreys, and bald eagles. You can rent kayaks and paddleboards or take a  guided tour of Chappaquiddick Island and the surrounding areas.
Looking for more information on other spots to kayak on Martha's Vineyard? This blog from Martha's Vineyard Tourist provides information about even more locations & helpful tips.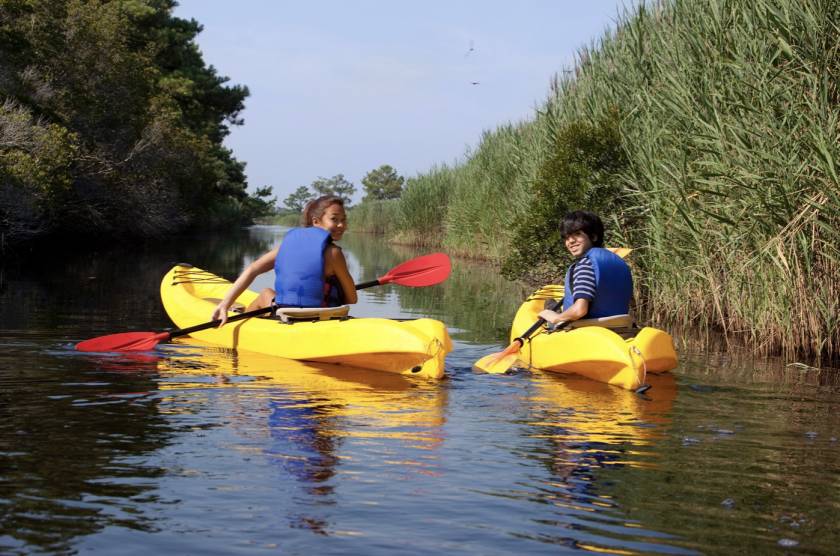 It's important to remember that kayaking can be dangerous, and it's essential to follow safety guidelines when kayaking. Always wear a personal flotation device (PFD), stay aware of weather conditions, and choose a kayak company that provides safety equipment and guidelines.
In conclusion, Martha's Vineyard offers some of the best kayaking spots in the Northeast. Whether you're a beginner or an experienced kayaker, there are plenty of options for exploring the island's coastline and waterways. Book a kayak rental and explore these beautiful areas on your next visit to Martha's Vineyard.