Prepping Your Vacation Home For a Successful Rental Season
Renting out your home to seasonal tenants can be a lucrative opportunity, especially when your home is located on Martha's Vineyard. However, to ensure a successful and enjoyable experience for both you and your renters, it's crucial to prepare your home properly. In this blog post, we'll explore the importance of preparing your home for seasonal renters and provide some valuable tips to help you get started.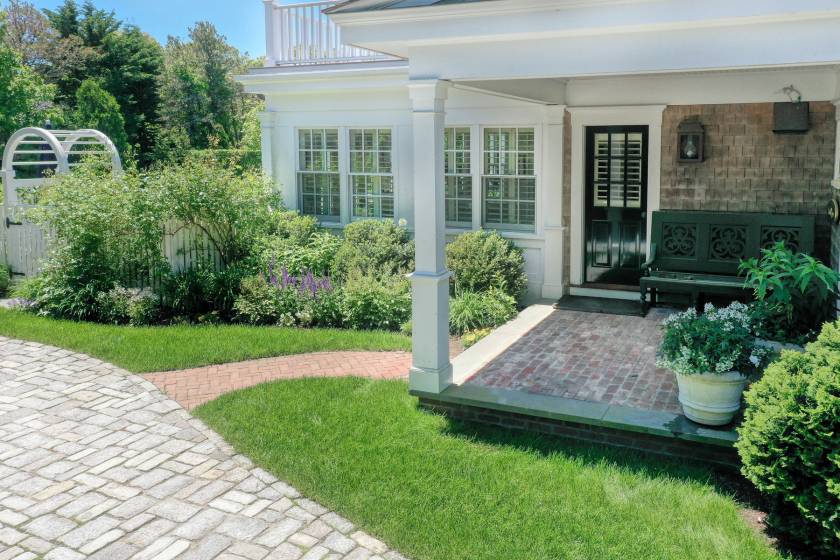 Make a Positive First Impression:
When potential renters walk through the door, you want them to feel welcomed and impressed. Pay attention to the curb appeal by maintaining the exterior, landscaping, and entrance area. Clean the windows, paint the front door if needed, and consider adding some welcoming touches like potted plants or a fresh doormat. A positive first impression sets the tone for the entire rental experience.
Cleanliness and Maintenance:
Cleanliness is paramount when it comes to preparing your home for seasonal renters. A thorough deep cleaning of the entire property is essential before their arrival. Pay close attention to bathrooms, kitchens, and bedrooms, ensuring they are spotless. Remove any personal items and clutter to create a clean and inviting space. Additionally, conduct a maintenance check to fix any issues or damages to avoid inconvenience during their stay.
Have your turnover cleanings scheduled in advanced as well as mid-stay cleanings for those longer guests. This way the schedule is maintained and you are not scrambling last minute to get cleanings performed.
 Provide Clear Instructions:
To ensure a smooth and hassle-free stay, provide your renters with clear and detailed instructions. This includes guidelines on how to operate appliances, access Wi-Fi, use security systems, and handle emergencies. Compile a welcome binder with essential information, such as local attractions, nearby amenities, and emergency contact numbers. Clear instructions empower renters to make the most of their stay while minimizing potential issues. For our Exclusive Rental Properties The O'Hanlon Group will create and maintain your home's welcome binder. 
Furnish and Equip Thoughtfully:
Furnishing and equipping your home with essentials is crucial to create a comfortable and convenient living space for your renters. Invest in quality furniture and bedding, ensuring they are comfortable and well-maintained. Stock the kitchen with necessary cooking utensils, appliances, and dinnerware. Consider providing additional amenities such as a TV, Wi-Fi access, and basic toiletries. These thoughtful touches enhance the overall experience and make your property stand out.
 Safety and Security:
The safety and security of your renters should be a top priority. Ensure that all doors and windows are secure and functioning properly. Install and maintain smoke detectors, carbon monoxide detectors, and fire extinguishers. If you have a swimming pool, implement safety measures such as fencing and pool alarms. Regularly inspect and maintain these safety features to provide peace of mind to your renters.
Regular Property Inspections:
Even with reliable renters, periodic property inspections are essential to ensure everything is in order. Regular inspections allow you to address any maintenance issues promptly, assess the condition of the property, and maintain its overall quality.  Having interim cleanings during longer stays helps ensure that tenants in your home for multiple weeks are maintaining the property.  Having a caretaker review and inspect the property upon tenant departure and prior to new guest arrival will ensure that all items are in tact and no damages incurred during the stay.
Conclusion:
Preparing your home for seasonal renters is a crucial step in maximizing the rental experience for both you and your tenants. By focusing on cleanliness, maintenance, clear instructions, thoughtful furnishing, safety measures, and regular inspections, you can create a welcoming and comfortable environment that attracts satisfied renters. A well-prepared home not only increases your chances of securing bookings but also enhances your reputation as a reliable and attentive host. With proper preparation, your home can become a sought-after rental property that provides a positive experience for seasonal renters time and time again.
If you are a property owner or new to renting your vacation home and you need some recommendations for service providers please reach out to The O'Hanlon Group today!