When Is The Best Time Of Year To Go To Martha's Vineyard?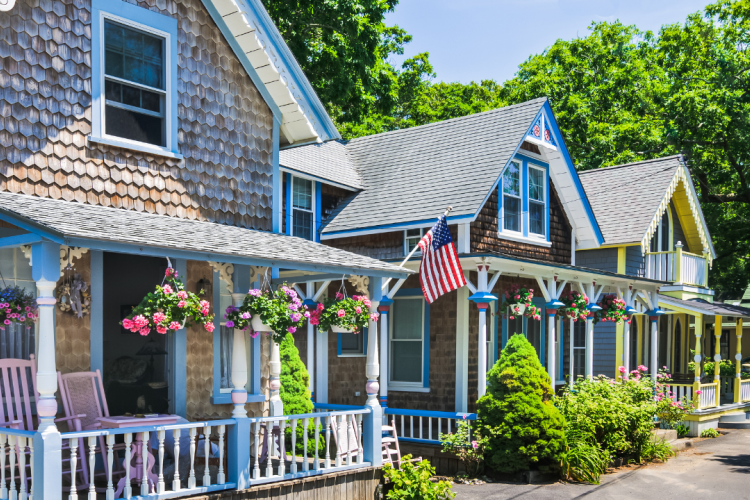 With its quaint coastal towns, stunning beaches, perfect sailing conditions, and exquisite seafood cuisine, Martha's Vineyard is a great destination for a summer vacation. However, the best time to visit this Massachusetts island varies depending on what kind of activities or attractions you're looking for. Learn about Martha's Vineyard's ideal times of year for different types of travelers.
Visit in Spring or Fall to Avoid Crowds. 
Spring and fall are the perfect in-between seasons to avoid crowded beaches and high hotel prices on Martha's Vineyard. From April until May, temperatures start to rise and more attractions open, but it's still not as busy as high season during the summer months. The weather remains mild throughout autumn and you will get fewer crowds due to school beginning again. During this time of year, it's easier to find hotel savings at lower rates.
Take Advantage of Off-Season Deals in Winter. 
With winter comes a quieter period on Martha's Vineyard, making it the ideal time to travel for those who don't need to experience fair-weather activities. Many places are closed from mid-January until early April, but there can still be some fun activities that one might take advantage of such as lighthouse tours, cabin stays and whale watching. Additionally, hotels often offer their best discounts of the year during this time due to lower demand.
Enjoy the Beach and Sunsets in Summer. 
The summer brings the sun, sand and surf of Martha's Vineyard. It is the busiest time of year but with good reason; this is possibly the best time to take advantage of all the island has to offer. Here visitors can rent bikes, kayaks and other equipment for outdoor sports or just enjoy a leisurely beach stroll. There are many festivals in peak season such as The Ag Fair, Featherstone Center's Art & Music in the Park, and The Grand illumination Night which adds to the fun.
Summer months offer the best weather.
The weather in Martha's Vineyard is generally mild year-round, but if you are looking for perfect conditions the summer months of June to August offer the best visibility and temperatures. The days are typically bright with clear skies providing plenty of chances to explore and take part in outdoor activities. Along with temperatures that average around 30°C (86°F), there are also warm oceans temperatures which provide perfect conditions for swimming and water sports. The evenings may still be cool, however, so you may need a warm jacket in case the temperature drops after dark.
Martha's Vineyard offers a variety of activities and attractions, especially during the summer months. Whether you're looking to explore the beaches, go whale watching, check out some local seafood joints, or simply just soak up some sun, Martha's Vineyard in the months of June through August is an ideal destination for vacationers looking for a mix of culture and relaxation. Whatever your preference may be, you'll surely find plenty of activity options no matter what time of year you choose to plan your trip.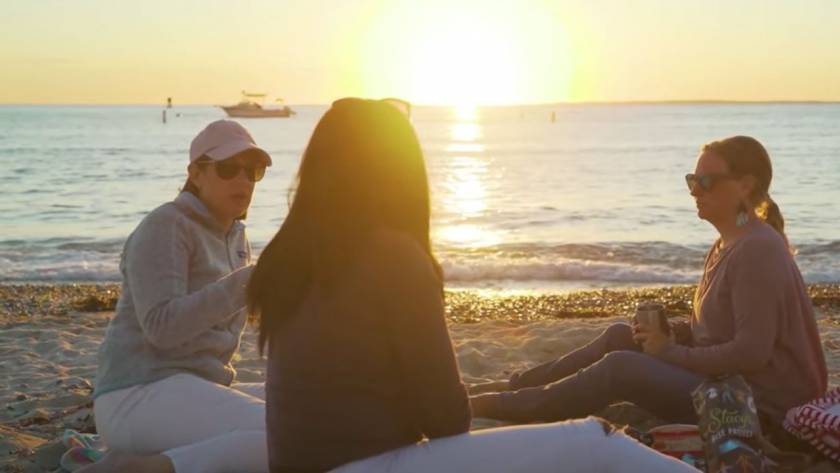 Martha's Vineyard is a beautiful destination that offers something for everyone, no matter what time of year it is. However, the best time to visit depends on your personal preferences and what you're looking to get out of your trip. If you're looking to avoid crowds and enjoy lower prices, plan to visit in the spring or fall months. For perfect beach weather and stunning sunsets, summertime is ideal. And if you don't mind braving the cold, winter can offer some great deals on vacation rentals. No matter when you decide to visit Martha's Vineyard, be sure to search our website for the perfect vacation rental home for your group. Book today and start planning your dream trip!